Elect Lenora Boninfante Kodytek & Shawna Mulford for Upper Township
Lenora Boninfante Kodytek and Shawna Mulford are United4Upper!
​​
Raise revenue, not taxes – Increase revenue without the rise in property taxes for homeowners and businesses.
​
Fill the vacant storefronts – Offer incentives to fill commercial spaces, encourage businesses to open / move to Upper Township and partner with the community.
​
Make Upper Fun Again – Increase community engagement by reintroducing events like the Easter Egg Hunt, Fall Fest and more.
​
Increase accessibility to Township Committee information and services and welcome participation from residents.
Lenora Boninfante Kodytek, a resident of Upper Township, New Jersey for 25 years and the County of Cape May for nearly 39 years is seeking a seat on Upper Township Committee.
​
As a communications specialist in Cape May County and a County employee for over 20 years, Lenora Boninfante Kodytek has had the benefit of working in both the private and public sectors. With a bachelor's degree in communications and a master's degree in public administration, Lenora has spent her life advocating for people with special needs, women, and non-profit organizations.
Shawna Mulford is a hard working mom, school psychologist, small business owner, community advocate, and has proven time and again, she is not afraid to do what it takes to strengthen a team, a company or even a community.
​
Raised in Ocean City to parents Ginny and Bill, Shawna attended the local high school, where her activism began. During her senior year at OCHS, she defended students' rights and brought alumni and students together for projects to improve the school environment. Her efforts were acknowledged city-wide as she was named one of "Ocean City's 10 Most Interesting People," by the Gazette Publication.
We are officially launching our campaign as Democratic candidates for Upper Township Committee. We are United 4 Upper. Follow for more information about our candidates and their vision for a better, stronger community.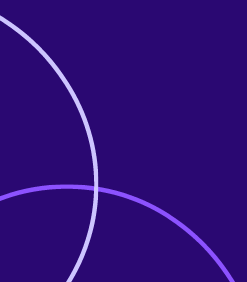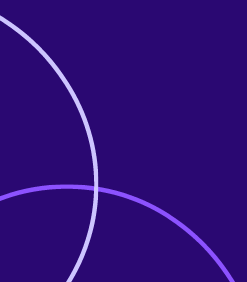 Why Purple?
We believe that elections at the local level are not about being Republican or Democrat but rather local elections should be about what candidate is best for the residents and the community; it is much more than red or blue. If the past year has taught us anything it is that we can accomplish so much more when we join together. In the simplest of terms, when you combine red and blue, you make purple. So when we make a decision it will not be based on Democrats or Republicans - only what is best for Upper Township.
WE ARE NOT RUNNING AGAINST ANYONE,
WE ARE RUNNING FOR UPPER TOWNSHIP.
LENORA & SHAWNA

LAWN SIGNS

AVAILABLE!
We are excited to announce that lawn signs are now available! Support your candidates for Upper Township by displaying a lawn sign on your property. Fill out the form on this page and let us know when the best time would be for us to drop off signs.
Check out our ad in the Sentinel
When you are running to UNITE the community … your billboard looks like this.
Learn more about who Lenora Kodytek Boninfante and Shawna Mulford are – and what they plan to do about some issues facing Upper Township
GET TO KNOW LENORA AND SHAWNA